Daisy Chain
Gazing at the bus window on the way home. If she were sitting on the top deck she would be able to see the heath but as it is only the hill is visible from her seat. When she was younger they lived on the far side, her nursery school bordering one of the gates. And after being picked up her mother would always pretend to let go of the stroller as they went down the hill on the way home. In summer, they would stop and play on the grass slopes, those days long gone now she's finishing secondary school. She smiles, reminiscing about making daisy chains with her mum on Parliament fields. They called it daisy chaining at the party, so 'bohemian' after exam stress. And now she has to tell mum she's pregnant.

Called Off Play
She had brought the tickets. As a surprise. It wasn't his thing really, open air theatre, but these days they did so little together that he had agreed to go. Sitting on the rug with their picnic scattered around them, most likely the last one of summer. Not paying too much attention, letting the actors' words be carried away with the breeze. And now a shower had started, only drizzling down on the far side of the audience. He watched the edge of the rain. Still half-basking in the sun; the other side holding their programs aloft like umbrellas. The scene mirrored him and her, he thought. It really was time to let her know it was over.

Snow Comes Early
He really wanted this job, it was made for him.
Nervous, palms beginning to sweat, sole applicant waiting in reception with the secretary and the trade magazines.
Wouldn't hurt; give his confidence a kick.
Flushing the toilet, covering the sounds while unfolding his wrap, the credit card chop.
Flushing again for the sniff.
They're ready for him when he emerges.
In full stride now, leaning over the smoked glass desk to emphasis a point.
A little pile of white powder falls from his nose.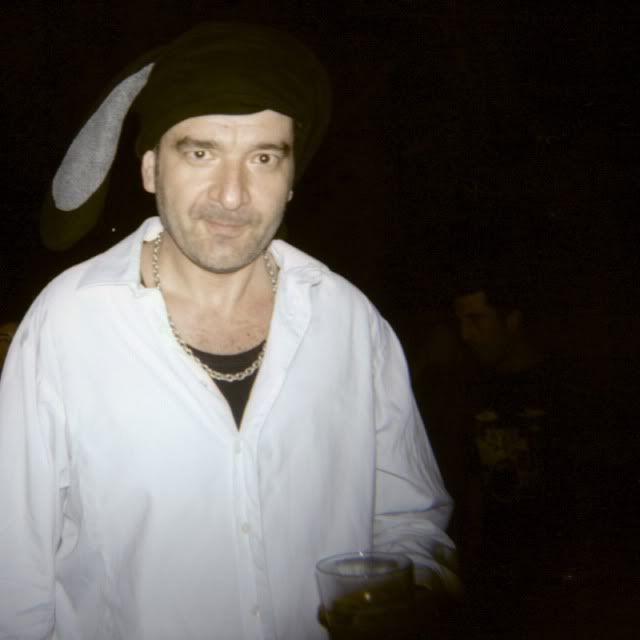 Julian Baker much prefers writing to working, and really wishes he could afford to do it more. He blogs at sybawrite.wordpress.com